Many startups and SMEs in Hong Kong offer group medical insurance for their employees. Group insurance is often more affordable (compared to purchasing individual plans for each employee) since the risk to health insurers is spread out. Companies that provide health insurance coverage for their workers are perceived more positively and tend to retain employees for longer periods of time.
The level of coverage and perks that you offer to your employees will depend on the type of group policy that you purchase. We put this page together to help you wade through the options and ultimately select the best group health insurance options for your team.

Who is covered by a group health insurance?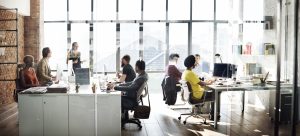 The extent of coverage will vary from one group insurance plan to the other. Some companies choose to offer coverage for employees only while others will additionally cover dependents (spouse and children) of their workers. Whether a couple has to be married in order for the spouse to be considered as a qualified dependent is a matter of internal company policy. It is important - however - to note that parents and/or grandparents of the employee are not considered as qualified dependents.
Types of group health insurance benefits
Group health plans may vary in terms of what benefits are provided. Common options included the following:
→

Inpatient group health

This type of group medical coverage pays for expenses incurred at a hospital room (private or semi-private) or intensive care unit. It covers the cost of medication (when hospitalized), diagnostic testing, surgical and anesthetic fees, transplants, surgical prosthetics, and both emergency and non-emergency transportation.
→

Outpatient group health

Outpatient group medical coverage covers a wide range of outpatient services, including alternative therapies, doctor visitors (includes both general practitioners and specialists), diagnostic tests, outpatient surgery, home nursing care, and prescription medication and vaccinations.
→

Maternity employee benefits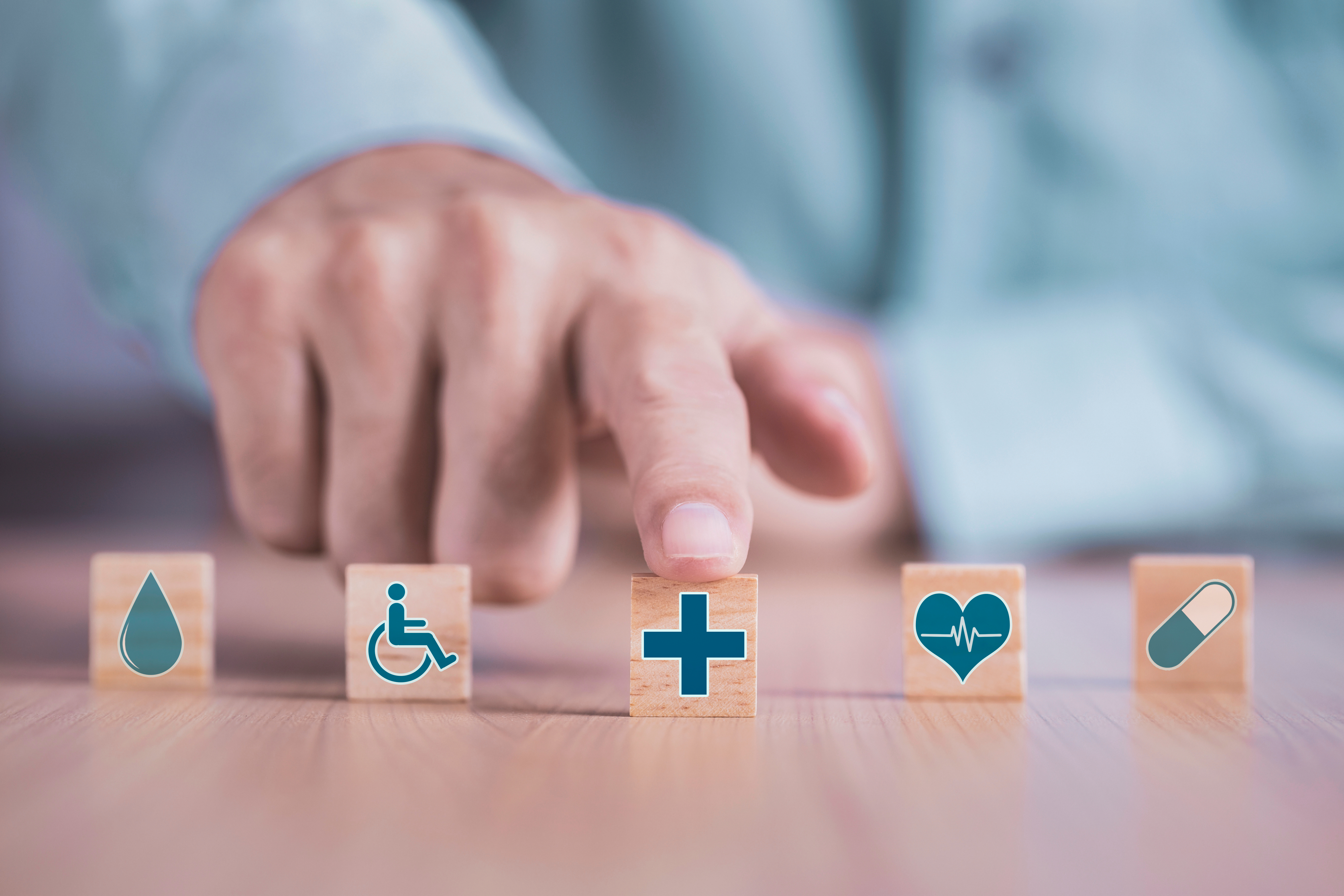 Group health plans may include maternity services, compensating your employees for hospital or home delivery expenses, normal delivery expenses, complicated delivery expenses, as well as pre and postnatal expenses.
→

Dental employee benefits

Dental services (other than emergency dental care) are not provided in the Hong Kong public healthcare system. This means that your employees will have to turn to a private dental clinic for treatments such as braces and tooth cleanings. Hong Kong health insurance providers offer coverage for both routine dental treatments such as cleanings and major dental procedures such as bridges, crowns, gold jackets, and gingivitis treatment.
→

Medical History Disregarded (MHD) Group Medical

Health insurers will cover the treatment of pre-existing conditions with an MHD group medical plan. This is in fact one of the biggest advantages of procuring a group health cover for your team. Keep in mind that this kind of group insurance is only available for groups of 10 or more employees. If you have a very large team, the insurer may even agree to waive waiting periods.
→

Alternative therapy coverage

Minimally invasive alternative therapies are becoming increasingly popular in Hong Kong. These may include traditional Chinese medicine and procedures such as Acupuncture, Homeopathy, Chiropractic treatment, and Osteopathy.
Medical insurance vs workers compensation insurance
Employee compensation insurance is a legal requirement in Hong Kong. It is usually inexpensive and covers all employees regardless of their length of service, nature of employment, and location of employment. This type of insurance coverage offsets expenses related to occupational disease or death resulting from work injuries or in the course of employment.
On the other hand, group insurance is not legally required in Hong Kong. Rather, it is used by competitive Hong Kong startups and companies as a tool to attract and retain talent. This insurance covers medical expenses for conditions that are not work-related. Given that Hong Kong has one of the most expensive healthcare systems in the world, most SMEs and large companies offer health coverage as a benefit to their employees.
Factors to consider when comparing group health coverage in Hong Kong
Choosing the right group health plan is important so that your team gets the best coverage possible. Here are some factors you should put into consideration:

→

Minimum member requirement

Most group health insurers in Hong Kong require a minimum of 3-5 employees to start with. If your team has fewer workers, it may be difficult to find a policy that gives you premium discounts as well as provides coverage for pre-existing conditions. On the contrary, large companies with more employees tend to enjoy higher discounts and better policy terms.
→

Geographical coverage

Different group health policies have varying terms with regards to geographical coverage. A group policy with worldwide coverage may be the best option for companies whose employees travel a lot. Ensuring that Emergency Assitance services are included provides for employees to get immediate care should they encounter an emergency during their travel.
→

Core medical services

For many employers, the kind of hospital and surgical benefits provided by a group health policy is very important. Hospital and surgical benefits may include coverage for surgical fees, medication administered when hospitalized, private and semi-private hospital rooms, inpatient diagnostic tests, and other core services (that are usually expensive in nature). Some premium group medical insurance plans may even provide cash benefits and income to the insured employee during hospitalization. This can be important particularly if they are the breadwinner in their family.
→

Add-on employee benefits

Group health insurance plans may come with add-on benefits such as outpatient benefits, coverage for alternative therapies, general practitioners, dental care, outpatient benefits, and physiotherapist consultation. The more benefits and coverage that a group policy offers, then the more attractive it may be to your workers.
→

Medical network

Plans that accommodate a larger medical network tend to be more attractive (and practical) since employees have a wider range of doctors to choose from. Usually, the size of the medical network is dependent on the insurance company that you are purchasing the group insurance plan from.

[/vc_column_text][/vc_column][/vc_row]

What are the benefits of group health insurance?
Employees who choose to offer group health coverage to their workers reap multiple benefits. A survey conducted by Glassdoor showed that health insurance was by far the most important benefit workers received from their employer. This tends to have a positive impact on employee productivity, which can in turn improve your bottom line. With a group medical plan, both the employer and the workers get to pay less for health coverage. Another important benefit is that group insurance networks tend to be more expansive compared to individual networks. This essentially means that employees will have access to more doctors and healthcare facilities.
What are some attractive features of a group health insurance plan?
Group medical plans vary from one insurer to the other. It is important to evaluate each policy on its own merit and weigh whether it meets your requirements as an employer. Some features that we have noticed with many attractive group medical policies include direct hospital and surgical billing, open choice of medical facilities, comprehensive inpatient coverage, zero deductible or co-pay, and an efficient claims process.
Can I get group medical insurance for 1 or 2 employees?
Most Hong Kong health insurers have a minimum requirement of 3 to 5 employees for group medical policies. Very few companies will accept group coverage for one or two employees. You may have to purchase individual plans (per employee). Alternatively, you can obtain a micro group plan with certain insurers. These plans allow you to start with 1 or 2 employees only and then add more employees throughout the policy year.
What happens when employees leave or switch jobs?
In most cases, employees will automatically lose their group medical coverage when they lose or switch jobs. Employers can also add a portability option (guarantee of conversion) that gives your company flexibility to convert an employee's group cover to an individual cover. Most employers do not select this option, but it can be immensely attractive to some employees.
You can share this story by using your social accounts: